Hello,
New NetworkWeathermap user here. I have a fairly noobish question, but here goes:
I'm trying to recreate this: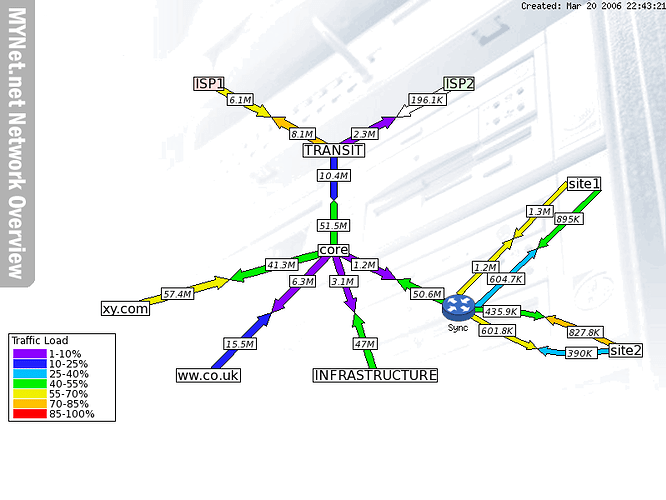 as a basic sanity check and to learn the basics, then my goal is to modify the layout/styling into what the production network looks like then integrate it with OpenNMS.
The issue current issue that I am having is that there is not a copy of the data directory or any of the .rrd files used to generate the example weathermap and my google-fu has left me empty-handed. Does anybody know where i can find them?